Tired of going to someone else's
baby shower?
Let's get YOU pregnant instead!
I'll teach you what you can do to get pregnant faster!
Fertility Science Made Easy:
Your 10-Step Roadmap
60+ Video Lessons,
12 Cheatsheets and Workbooks
Practical and Actionable Strategies You Can Implement Today
Does this sound like you?
🙋🏽 You're trying to get pregnant, or you just started thinking about trying.
🙋 You want to know how to best prepare your body for pregnancy.
🙋🏽 You don't want to waste any time.
🙋 You want to dramatically boost your odds of getting pregnant.
Getting pregnant often isn't as easy as your high school biology teacher said it would be, especially as you enter your 30's. 

TTC School shows you science-backed strategies to get pregnant faster. 
Worried about your fertility?
Hi, I'm Katelyn,
Mom, scientist and fertility-educator.
You're not alone! If you've been trying for a while, you've probably spent hours asking Dr. Google those same ol' questions….
"How do I get pregnant faster". "How long should I wait to seek help". I have to pee a million times a day, could I be pregnant?"
No judgement; I've been there! 
There is only so much we can do to improve our odds of conceiving. Age, genetics, and our overall health make up the largest part of how easy it is for us to conceive.
But luckily, there are things well in our control. And that's what I want you to focus on!
I've spent the years putting together the ultimate blueprint on how to get pregnant. And I'll let you in on every science-backed strategy that works to get you pregnant faster.
Your shortcut to getting pregnant faster with less stress and more time to enjoy the process.
That means you'll learn all about…
Module 1
Getting Ready to Start Trying
The stuff you need to know before you start trying. From setting expectations, to how long it takes before improvement sperm can be noticed.
✔ The 5 lifestyle changes that aids your fertility.
✔ The 6 things that negatively impact your chances of getting pregnant.
✔ Birds eye view of the hormones involved.
Module 2
Your Cycle
Everything about your cycle they didn't teach you in school. Troubleshooting of cycle irregularities included!
✔ Wondering why you ovulate early or late? I've got answers.
✔ Why your period won't ever be late again (unless you're pregnant).
✔ How one hormone can singlehandedly sabotage your chances of getting pregnant, and how to fix it!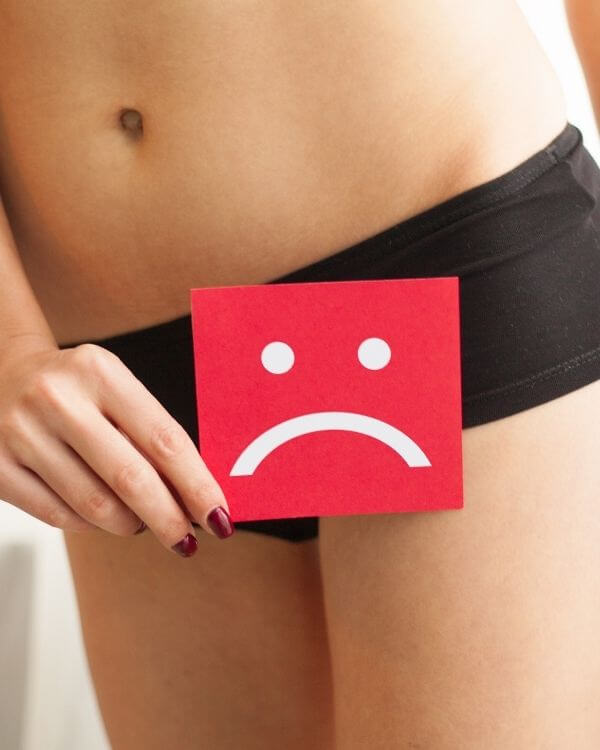 Module 3
Cervical Mucus
Your discharge can tell you everything you need to know about your fertility. I'll take you from beginner to expert in what it all means.
✔ What your cervical mucus should look and feel like.
✔ Practical tips on how to tell your CM from other bodily secretions.
✔ What your CM can tell you about your chances of getting pregnant (and how to improve it).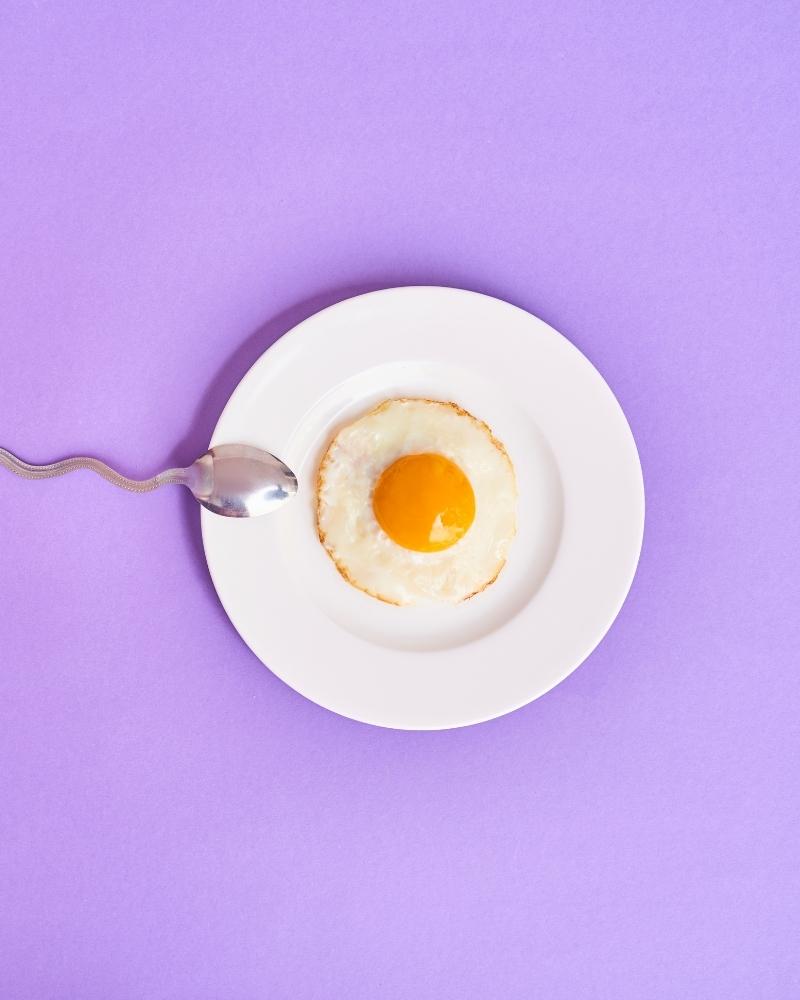 Module 4
Ovulation Predictor Kits
Let me show you how to super charge your chances of getting pregnant by using OPKs my way. You won't find this in the manual.
✔ The most common mistakes women make with OPKs, lowering their chances of conceiving.
✔ A personalized testing schedule: when to test, how often to test, what to look for, and when to have sex.
✔ Comparing 70 OPKs, over 14 brands to find out which are best.
Module 5
Other Ways to Predict Ovulation
You'll learn about 5 additional methods that predict ovulation. We'll discuss the pros and cons of each.
✔ How to use the position of your cervix to tell you're about to ovulate.
✔ You'll learn how your Fitbit or smartwatch can give you valuable fertility data, while you sleep!
✔ What your saliva can tell you about your fertile window.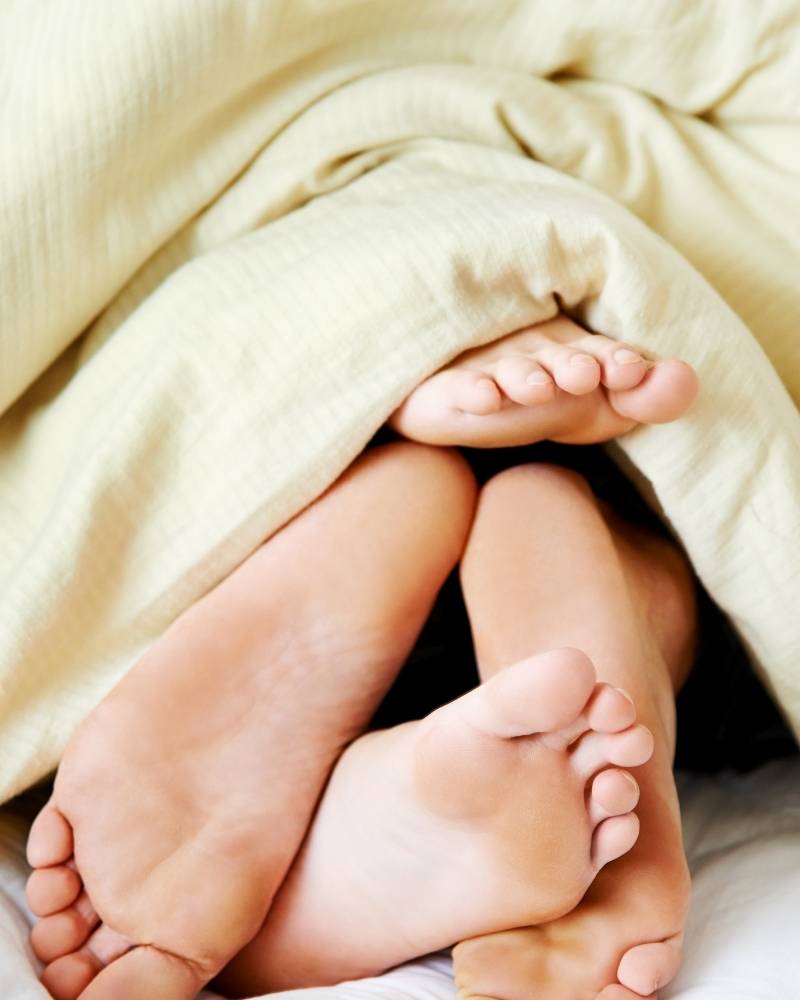 Module 6
All About Sex
This module answers every question about sex while trying for a baby that you can think of, and more!
✔ You'll learn about the best and worst days to have sex.
✔ How often you should do it when you think your partner may have low sperm count or other issues.
✔ What the science says about positions in bed and orgasms while trying to conceive.
Module 7
Basal Body Temperature
Your BBT can tell you 5 things about your fertility. I'll show you what to look for with lots of examples.
✔ How hormones rising after ovulation affects your body temperature.
✔ How, when, and where to take your temp to confirm ovulation.
✔ The best thermometers to use when you want to take your temperature without waking up in the morning.
Module 8
Progesterone Urine Test Strips
I'll show you how to use a simple home urine test to confirm that you've actually ovulated. 
✔ Why not everyone with a positive OPK ovulates, and how to make sure that you do.
✔ How to use progesterone test strips to confirm you've ovulated.
✔ Practical tips: which brands to pick, testing strategies, which apps to use and more.
Module 9
Implantation and Early Pregnancy
Signs
Wondering what it means when you feel nauseous but you're not pregnant? Or how early to expect your first symptoms? I'll tell you!
✔ What your implantation day can tell you about your odds of a healthy pregnancy.
✔ The most common pregnancy symptoms.
✔ How to survive the two week wait and come out stronger.
Module 10
Pregnancy Testing
Wondering when to test? Which brand is most sensitive? When you should worry about false positives or negatives?
I cover it all!
✔ Why everyone should test long before their period is due.
✔ The earliest and latest to expect a positive test.
✔ What your test line can tell you about your odds of miscarrying.
THE PLANNER
Your life is pretty great! The only thing that's really missing is a baby. But you're planning to make that happen! What you've been doing so far hasn't gotten you pregnant. You wonder what you can do 10x your odds of getting pregnant.
TTC School is exactly what you've been looking for.
THE HAPPY-GO-LUCKY GAL
"If it happens, it happens, if it doesn't happen, it doesn't. That motto has gotten you through many tough stressful events in the past. You feel the same way about trying to conceive. Knowing about what you could do to boost your chances would only add stress.
TTC School is NOT for you.
Here's why you need TTC School
If there's one thing that's high on everyone's priority list: it's time. We simply don't have that much of it.
TTC School helps save you so much of this precious commodity! You won't spend one more minute on Google trying to figure it out all by yourself.
Even better, by learning so much about your body and how to improve your fertility, you'll also:
Reduce your anxiety: you now have a 10-step road map on what to do and how to do it.
Never worry that you're not doing enough: when enrolling in TTC School, you're making an important commitment to yourself; you're going to do everything in your power to get pregnant. And..
Significantly boost your chances of conceiving: all by implementing what you've learned!
It's time to get proactive with your fertility. I don't want you to look back 1 year, or maybe 10 years from now, wondering what could've been if you'd only taken that first step.
Instead, let's make this a moment you'll look back on 1 year from today, thinking about how happy you are that you took action, did the work, and now have a newborn baby to cuddle with.
I'm rooting for you!
Questions? I've got answers!
When is TTC School open for enrollment?
Because I want to personally welcome everyone who joins TTC School and offer the best support, TTC School is not open year-round. This way I can guarantee that once you join, you'll have a great experience, and if you need any help, I'm available to guide you!
Join the waitlist and you'll be the first to know when enrollment opens!
Is TTC School right for me if I just started trying to conceive?
Absolutely! Whether you've just started trying, or have been at it for a while, my strategies will help you get pregnant faster. So if you're not into the idea of "let's wait and see", but take a more proactive approach in life, TTC School is the right choice for you.
Is TTC School right for me if don't have a male partner?
It sure is! TTC School includes lots of tips for those who are planning on inseminating too. Increasing your odds every cycle is especially important if you're planning on inseminating, because you often only have 1 or 2 inseminations per cycle to work with. Whether you're planning on doing it solo, or are planning on becoming a two-mama family, you'll find that TTC School has all the information you need.
Does TTC School guarantee I get pregnant?
I wish I had the magical powers to guarantee you'll get pregnant, but that would be misleading.
But since I can't offer you certainty if you'll get pregnant or not… I came up with the next best thing:  If you implement my methods and don't get pregnant within a year, you'll get a full moneyback refund. That's how much I trust that TTC School boosts your chances of success!
If TTC School is based on the science, does that mean it's really difficult?
Not at all 😊 I've designed TTC School for so that everyone is able to follow along.
That means it includes lots of practical examples, cheat sheets and workbooks to make it easy to implement what you've learned. And besides, if you get stuck, I'm here for you. Just reach out and I'll be happy to help!
Is TTC School all-encompassing or do I need other courses too?
TTC School is all you need, you don't need any other course! It's a 10-step roadmap that will take you through all the steps needed to get pregnant faster. Plus, all the strategies are vetted by me, a scientist with a great BS-detector! You can rest assured that all the information you hear is fact-checked and backed by science. 
How long does it take to complete the course?
TTC School contains a full suite of course videos. In total, there are 60+ videos, with 8+ hours of material.
And best of all, you get access to everything immediately, so you can skip ahead to any section you want!
I have worked hard to give you everything you need to know, without any of the fluff. That means you get a whole lot of actionable tips, without needing to spend months sifting through material!
How long will I have access to TTC School?
Enrolling in TTC School gives you lifetime access! You'll be able to watch and re-watch the video lessons as often as you like, for as long as you like!
And because TTC School is an online self-guided video course, you gain access to ALL course material right away.  
Is there a free trial period?
TTC School is not a subscription or membership site, so there is no trial period. You only pay once and you'll have access to all the course material for as long as you need.
How can I pay?
You can pay by debit or credit card (Visa, Mastercard, Discover, American Express). We use Stripe as our payment processor, so payments are always secure.
I have a question, can I contact you?
Fertility education for women like you.
Disclaimer: All content, information, services and courses are for informational, educational and self-help purposes only and are not a substitute for professional medical advice.